Welcome to Advise Wise Market News, the news feed where you can find the latest from the later life market, including rate changes, product and process updates and market events.
Filter posts
Highlights from our expert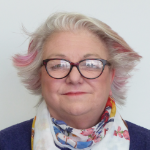 Does your client need a short term lifetime mortgage? Real innovation with a 40% overpayment rule per year that avoids penalties, so you can borrow today and pay back over the next 3 years. A real door opener to Accountants and Solicitors with short term funding with a view to repay; this will solve so many options without having the rigidness of a bridge. Take the flexibility of the NEW Pure Heritage Freedom 40 with all the guarantees of a lifetime mortgage that gives complete peace of mind.
Missing information?
Please email any lender/solicitor updates to our dedicated mailbox.